Helping enterprises access liquidity in the Republic of Croatia (HEAL)
WORLD BANK – HELPING ENTERPRISES ACCESS LIQUIDITY IN THE REPUBLIC OF CROATIA

7 June 2021 – EUR 200 million Loan Agreement for the project: Helping Enterprises Access Liquidity (HEAL) in the Republic of Croatia signed by HBOR and the World Bank.
The crisis caused by the COVID-19 pandemic led to a sharp decline in the economic activity of Croatian enterprises and greatly affected employment and normal living conditions. The pandemic had an impact on production and reduced the demand for goods and services, while the financial sector tightened lending terms and conditions for companies due to rising credit risk. The crisis also exacerbated Croatia's regional disparities and reduced credit access for young firms and for firms owned and managed by women.
Project development goals:
Contribute to the recovery of private sector exporters from the economic impact of the crisis,
Improve access to finance for companies in segments with poor access to services and regions lagging behind, and
Strengthen institutional capability of HBOR as a development bank.
Eligible final beneficiaries of the project: (i) Small and medium-sized enterprises employing fewer than 250 employees, or (ii) Mid-cap companies employing from 250 to 3000 employees. The above companies are privately-owned companies (more than 50% in private ownership or under private control) that operate in the territory of the Republic of Croatia.
The companies may be exporters and/or companies in segments with poor access to services (enterprises owned by women, defined as companies with at least one female shareholder with a validly documented representative and management powers; and young enterprises, defined as companies with less than 5 years of operations) in regions lagging behind, as defined in the Regional Development Act.
PURPOSE OF LOANS
The financial resources of the project will be used for approving loans to final beneficiaries for the following purposes:
Financing of working capital (Working Capital i Working Capital CRISIS 2022 – Measure) - current operations, e.g. purchase of raw materials, production materials, semi-products, small inventory, settlement of obligations towards suppliers, labour costs, general current operating expenses such as renting office/factory/warehouse facilities and utility costs
Financial restructuring - settlement of existing obligations towards suppliers (except for connected clients) and financial institutions in order to help beneficiaries retain employees and stay in business.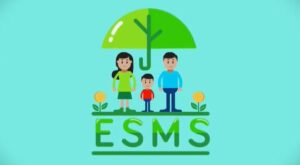 Dokumenti:
OPERATIONS MANUAL
ENVIRONMENTAL AND SOCIAL MANAGEMENT SYSTEM
Environmental and Social Commitment Plan
Environmental and Social Policy of HBOR
Stakeholder Engagement Plan